Comez
Hall 3, Booth H3-B142

COMEZ will be present at ITMA 2011 with important innovations and new and renewed machine models from its broad range of machinery for the production of narrow fabrics, highlighting the excellence of its technology.

New mechanical and electronic models of crochet knitting machines, a technology in which we are world leaders, developed for many applications: narrow fabrics (lace, ribbons, bands) for underwear, passementerie, fancy yarns, textiles for technical applications, and special fabrics for outerwear.

Featuring the application of newly engineered solutions aimed at maximizing production efficiency and flexibility.Increased possibilities in a broadened range of patterns thanks to the CTJ/420 model, featuring a jacquard device and 14 weft bars.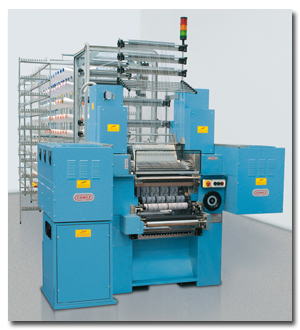 Advertisement