Sponsorship Opportunities
Sponsorships are a valuable and a cost effective way to enhance company recognition. We have several different packages available for you to choose from: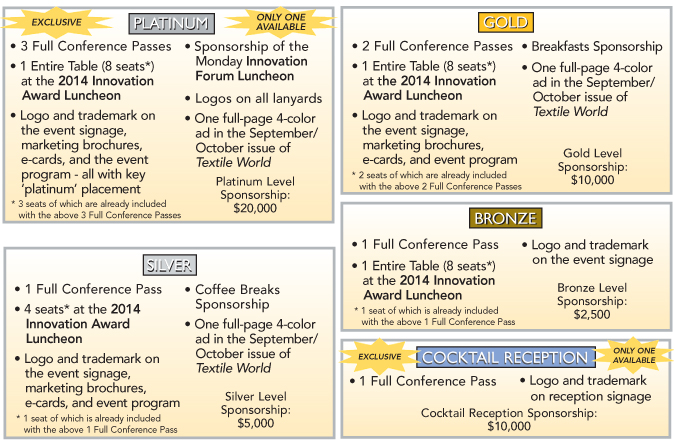 Have an idea for a sponsorship or want to customize a package? Contact us for special rates.
Sheree Turner
eMail:
shereeturner@mindspring.com
Call: +1 864-439-5008
Dates & Times
Monday, Sept. 15th, 8:00am - 5:00pm
Tuesday, Sept. 16th, 8:00am - 12:15pm
Innovation Award Luncheon
Tuesday, Sept. 16th, 12:30pm - 2:30pm
Add these dates to your calendar.
Conference Pricing
Full Conference Pass
(Conference + Awards Lunch)
Advance Rate: $1,100 Ends 9/12
Onsite Rate: $1,250 Reg after 9/12